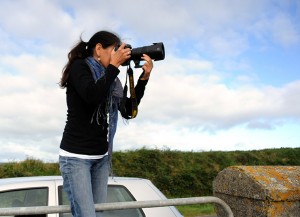 A native San Franciscan, Nano Visser has been using photography to record human relationships since 1986. She specializes in capturing what matters most, the joy of a wedding, the bond between parents and their children, the love between pets and those who own them. . .
For her wedding photography, Nano uses the best of current technology plus a variety of styles to tell the complete story of the day. Working with an assistant, she unobtrusively gathers your memories, creating an album to treasure forever.
For portrait photography, Nano brings patience and a sense of humor to the job of getting all those being photographed to relax and to enjoy revealing something of themselves to the camera. One of the rewards of this approach is client loyalty – many of Nano's clients have been coming for years. Visiting first as engaged couples, they are now bringing their children to be photographed.
A fter picking up her first camera at age 10, Nano has evolved into a prize-winning photographer, very involved in her community.  She serves on the Board of her local PPA affiliate, Professional Photographers of the Greater Bay Area, is a Now I Lay Me Down To Sleep photographer, and holds an annual photography contest to raise funds for Special Kids Photography of America and Smile Train.  Nano also rescues chickens and currently has a flock of 3 in her backyard- Gladys, Lola, and Henrietta.
We look forward to hearing from you.